Microscopy Quiz
Instructions
Complete the Quiz by Dragging the
KeyWords
to their Correct Location in the Text.
When Completed clicking the links will open Wikipedia pages
Created by Mike Capstick - cybertrain.info from Wikipedia articles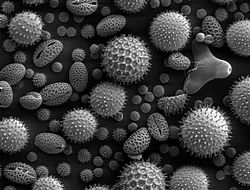 Microscopy is the technical field of using microscopes to view objects and areas of objects that cannot be seen with the naked eye . There are three well-known branches of microscopy: optical, electron, and scanning probe microscopy.